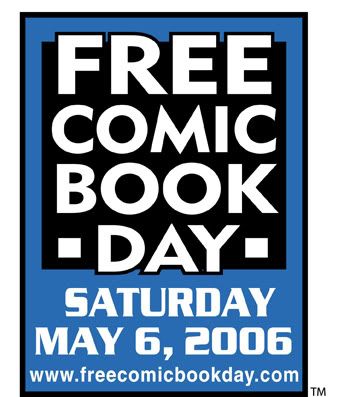 Free Comic Book Day has come and gone but most of you already knew that. Seriously, if you're reading my blog for "the latest in comics news" you are horribly, horribly misguided.

This year was really disappointing. Turns out that none of the comic stores in Nashville received any of the Silver Sponsor List comics. Those were the ones I was most looking forward to. Particularly Owly. Dammit! I loves me some Owly! I mean, shit, look at him: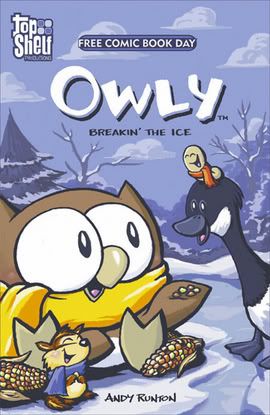 I rest my case.

I picked up one each of the Gold offerings and so far, I've been pretty disappointed. The Runaways/X-Men book was horribly written and had the least appropriate art I've seen in months. It also had a bunch of other stuff from titles Marvel wants to push crammed in there. Image attempted to give readers a taste of their titles by chopping, like, a million of them up and giving us a tenth of a panel from each one with which to decide whether we want to spend our money on the full issues. I think they would have been better off giving us an actual full issue.

Tokyopop didn't just give us one full issue they gave us three! In a digest-sized book. And they were all good. Especially Kat and Mouse. I'm going to keep an eye out for that Manga.

The Conan story from Dark Horse was good as was the art. The Star Wars story on the other side was OK. I liked the art but the story was straight out of "Stock Badass Squad Tales vol. 3". Meh.

I haven't read the Transformers, Archie, Bongo or Donald Duck books yet but it says something about the quality of many of the others that I'm looking forward to those as breaths of fresh air.