Yeah, I understand that Rucka and Saiz are doing a comic with OMAC in the title but just so no one forgets, let me introduce you to a fella named Buddy Blank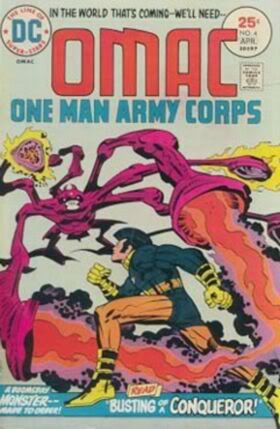 That's right. One Man Army Corps, baby! That's where it's at.

Nobody messes with the OMAC! OMAC was Kirby at his most Kirbyest. There were only 8 issues of the series. Sounds just right for a slightly oversized trade to me.