King Clownape is on vacation this week at the big Stevie Nicks convention but he sent a message for you all.


"Balls"
OK. Thanks, Your Majesty. Here are some weird-ass Dick Tracy covers.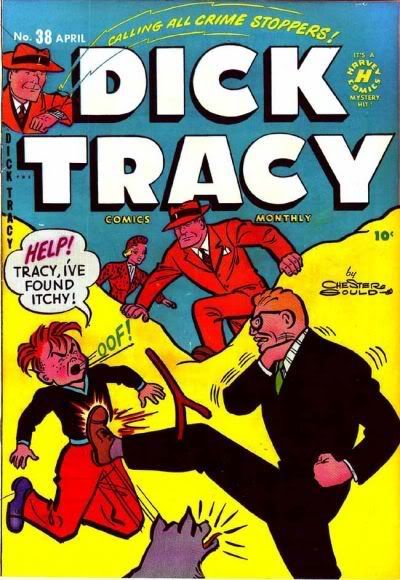 And he found him with a dowsing rod! This kid is a badass!
Dick Tracy,
Adbuster
!
Officer Doyle:
Sir? Sir? You don't need a jeweler's loupe to examine a shoe.
Dick Tracy:
Shhhhhh. I'm having some 'me' time, here.
Officer Doyle:
But, sir, that shadow looks--
Dick Tracy:
It's OK, Shoe. No one understands our love.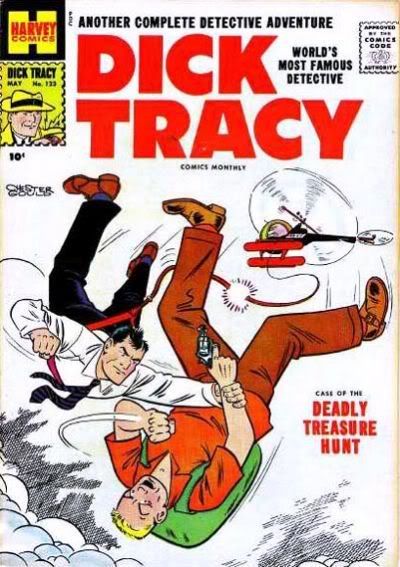 And, finally,
Jason
, this one's for you.
Dick Tracy vs. Race Bannon.