It's been a while since I put up a Baddass Files entry for you but Scott from Polite Dissent has done it for me by celebrating Teddy Roosevelt.

Speaking of badasses, check out this dude from the cover of Black Diamond Western. He's gonna knock that door down with his head!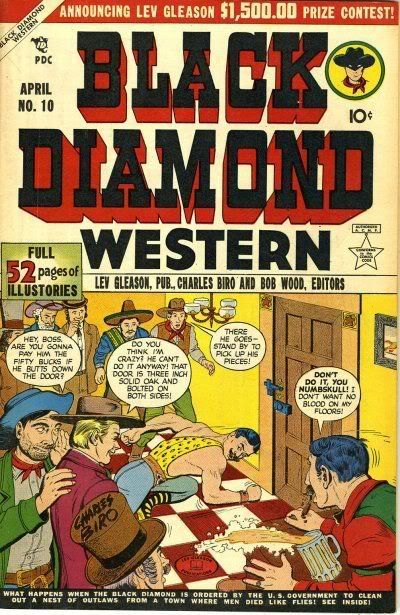 I also want to bring your attention to the guy in the front who is such a huge Charles Biro fan that he has put his name on his hat. And the fellow on the far left whose concern for his floors has caused his beer to defy the laws of physics.