I loves me some Owly. Owly for president! Andy Runton talks about the li'l feller.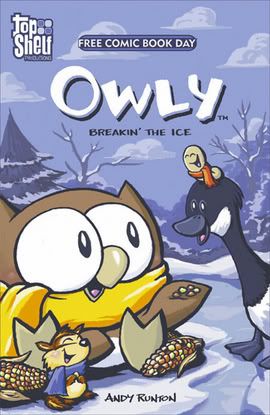 "Make your own comic" contest.

This article about Wondercon has a nice bit in the middle about Al Feldstein, the editor of MAD

Not entirely comics-related but nearly so: Straczynski develops "World War Z for Brad Pitt.

CBR has a fairly long piece about DC's Minx line.