Added to the sidebar: Phoning It In

My research into the "Todd Goldman is an Enormous Douche" situation hipped me to the existence of You Thought We Wouldn't Notice, a blog which blows the whistle on instances of plagiarism.

A few days ago, Comics Should Be Good ran an essay by Stuart Immonen on art, computers and photoreferencing.

And just for the hell of it, here's a cover that didn't make it into one of the earlier Awesome Cover Friday installments but I'm throwing it in here 'cause I like it: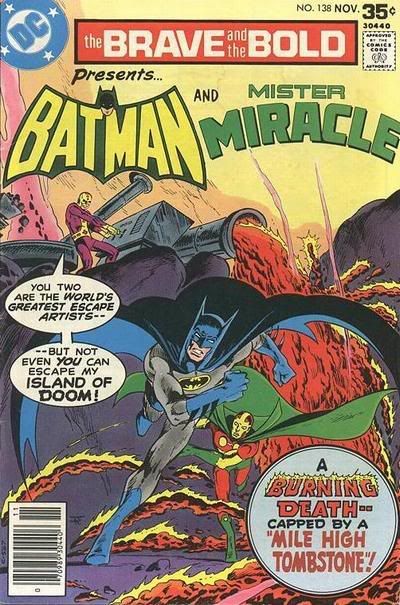 More to the point, I like team-ups which highlight the similarities and differences between the characters. Batman has a lot of crossover with Miracle Man in that they are both (for the most part) regular guys who can do some incredible things.
Also, "Mile High Tombstone".
Mile High Tombstone!
That's the kind of copy that sells a comic book.