Last week's Justice feature got me thinking about some of the other cool New Universe titles. Justice was my favorite but Psi-Force and DP7 tied for second. Psi-Force was about a group of teenagers who got psionic powers from the White Event. They were led by an ex-CIA agent called Psi-Hawk. No, really.

This title pushed all the appropriate Tomorrow People buttons for me at the time and I can still recall certain scenes vividly.

#1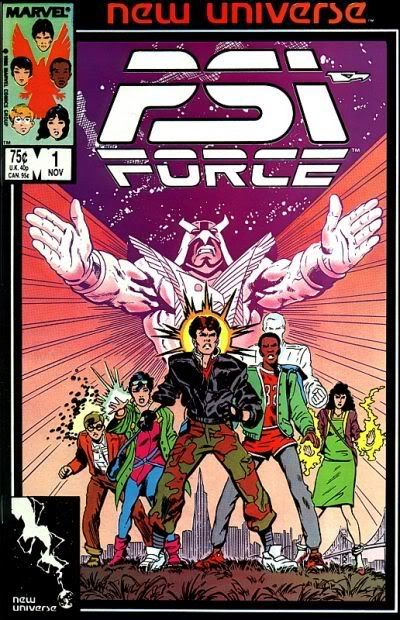 This is an excellent first cover. You got your kids with powers, your big, glowing Indian guy, your obligatory supergroup pose. It grabbed my attention so well I kept coming back.
#2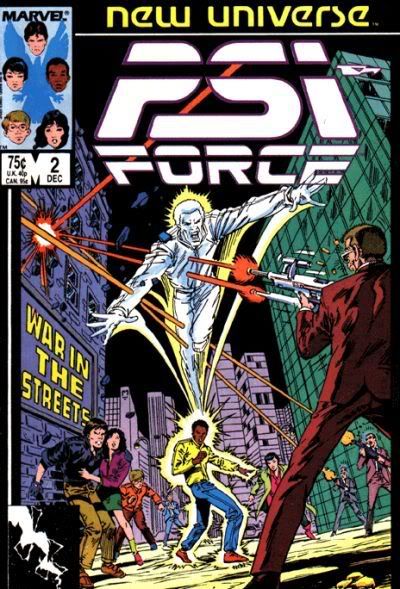 The second issue starts off with a cool action scene. A good cover should make you ask questions. This one had me saying, "Woah! What's up with the intangible, astral-projecting dude?!?". The answer was pretty cool.
#24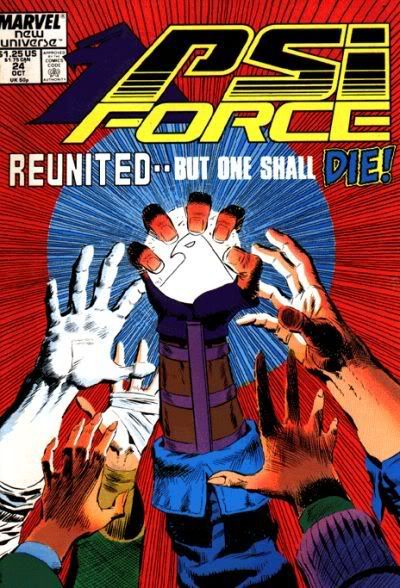 I think I like this one because it's got a
Legion of Super-Heroes
feel to it. Also, it's got a great economy of image. Just a few elements combine to say a lot.
#9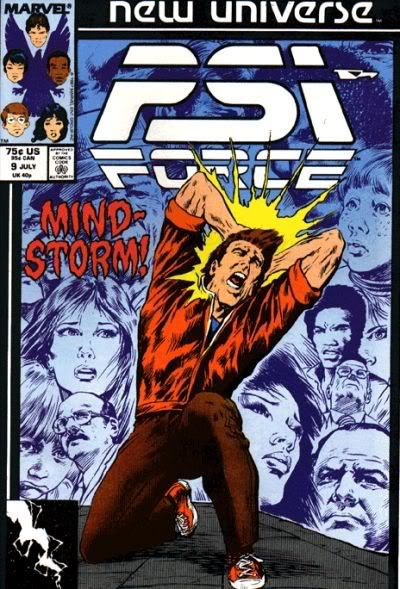 This is my favorite of the batch. Look at the detail on the faces in the background. This was a really good "price of power" issue and the cover sells it.