Oh my god.

Oh. My. God.

The Capital Times has a story about Mike Baron and The Badger and IDW. Here's a quote:


There will be a series of trade paperback editions collecting the early Badger stories into books (with a new introduction by Baron); concurrently, a series of entirely new monthly Badger adventures will launch.
I cannot express to you how happy this makes me. Badger!
Badgerbadgerbadger, Badger!!
Kicking a nun in the face: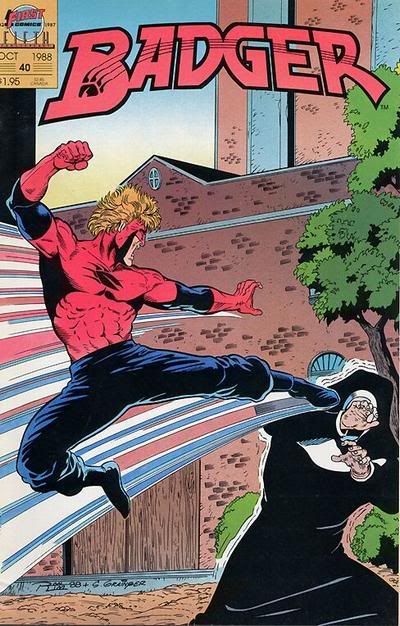 By the way, there may not be an update tomorrow since I am sick, out of town, and have an eight-hour drive to face tomorrow afternoon. See you Tuesday!