The Long Halloween is a 13-issue limited series by Jeph Loeb and Tim Sale which came out in the late 90s. It's could have been called Batman: Year Two because it followed Batman: Year One chronologically and it involved the origins of most of Batman's rogues' gallery. The covers were different from nearly anything else on the racks at the time and they are all beautiful. By the way, Tim Sale is the guy who paints all of Isaac Mendez's pictures for Heroes.

#6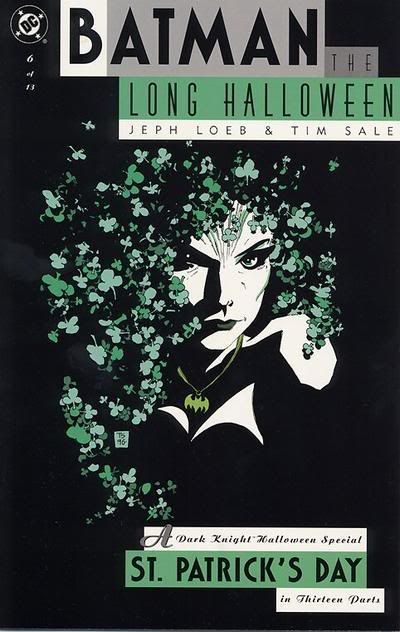 This cover is a prime example of why I love Tim Sale's work. It's a beautiful combination of art and graphic design. I'm a sucker for limited palettes when they're used well. That combined with the black, empty background really sells this cover.
#4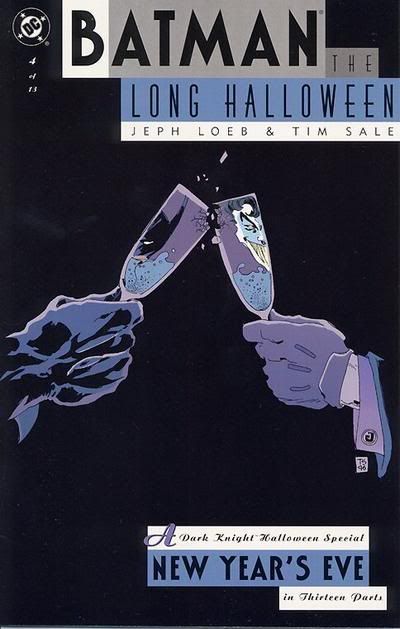 The composition on this cover is superb. The images of Batman and the Joker didn't hit me until I'd been staring at it for a few seconds. When I saw them I actually got a little chill. Mission accomplished.
#12
Now, this is impressive. DC found a way to make Labor Day scary.
#6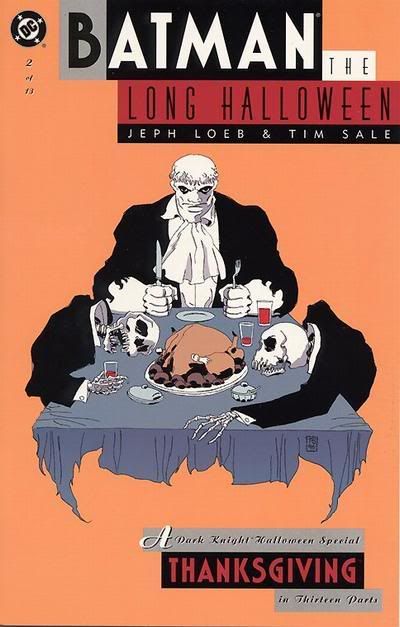 Thanksgiving, on the other hand, needed absolutely no help. It's already the scariest holiday. However, dang! Look at it! That's really creepy!