Yesterday was election day here in The States so, this week, Weird-Ass Cover Wednesday is devoted to our elected officials!

Prez #1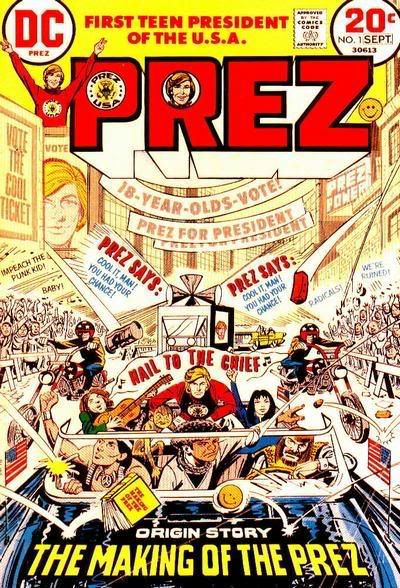 Prez
is the best comic series ever written about a teenager who became President of the United States. Nothing more needs to be said.
3-D Bullwinkle For President #1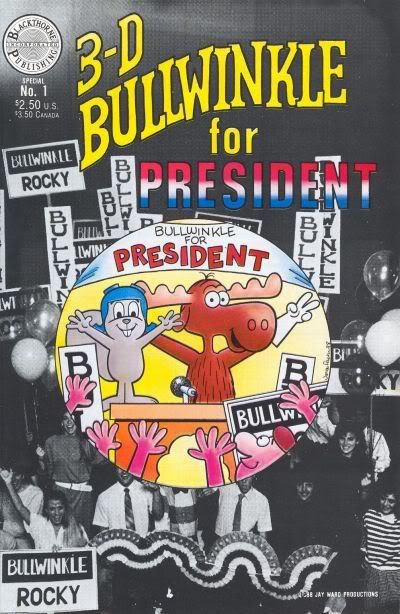 Hey, Rocky! Watch me pull a swing state out of my hat!
The Governor and J.J. #1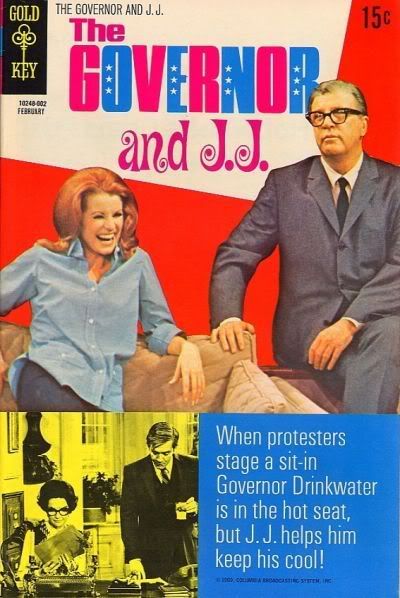 Governor Drinkwater was a widower so his zookeeper daughter fills in as First Lady. Zookeeper! Governor! This thing just writes itself!
Prez #4
Here's another
Prez
cover. As you can see, he was a very hands-on Commander-In-Chief. Trivia: "Vampire in the White House" is also the title of Dick Cheney's upcoming autobiography.