Ghosts was a DC title from the '70s about, you guessed it, ghosts! Sometimes the definition of "ghost" was a little loose but for the most part the tales of the restless undead were genuinely creepy. The covers were typical of the time. Check 'em out:

#107

OK, this guy is now the Weird-Ass Cover Wednesday mascot. It was gonna be Jimmy Olsen but this one is the champ!
#26
Yes, but he'll never play the piano again.
#91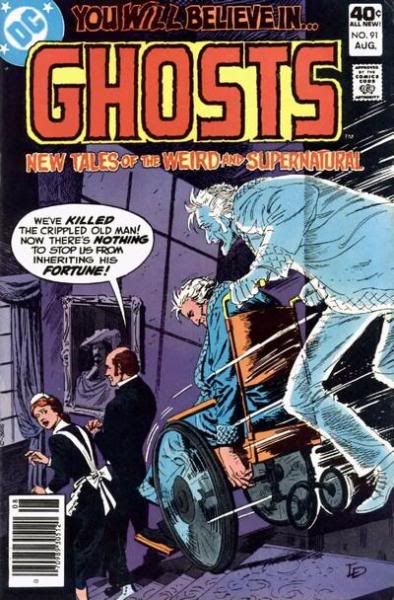 Holy crap! How cool is this? In the afterlife this dude gets to exact revenge upon his murderers with
HIS OWN CORPSE!!!!!#63
FUCK!
Also, I misread the text at the bottom as "Best of Satan" which would be a pretty good name for one of those
DC Showcase
reprints.