I'm a member of the Hard Case Crime Book Club which means I get their new releases just before they hit the bookstores. I got a double surprise with this latest shipment. First off, it's a Mickey Spillane book that's never been published before. Next, the cover was done by Arthur Suydam: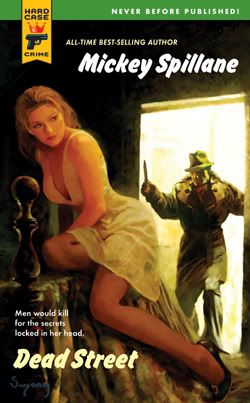 Check it out. No one's undead or rotting or anything. It's a nice piece of work.
Here's another one he did for Hard Case: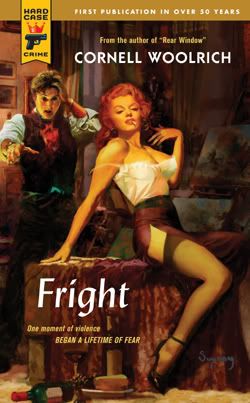 This one's a candidate for
Heidi's
"Is This Gratuitous", or it would be if it were a comic cover. But that fits since all of the Hard Case covers capture the look of the pulp novels as well as the stories capture the feel.