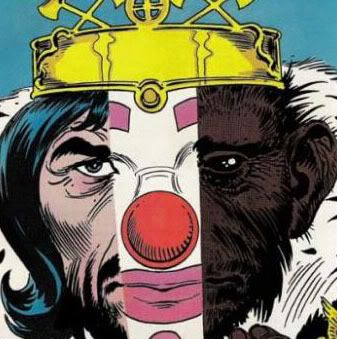 Hey, kids! It's your old pal, King Clownape! Welcome back to Weird-Ass Cover Wednesday!

This week, we're looking at House of Mystery! Hoo, boy, is this title chock full of 1950s weirdness! I mean, it's no Ghosts but it's pretty close. This is the comic which brought you such chilling tales as "The Forbidden Statues", "The Day I Floated Through Air", "The Tree Man", and "Greeting Cards of Destiny".

No, really.

Check out the covers below! As your Monarch I command it!
Eek, eek!
HONK!
#26
Um, yes, Ted, I
was
going to murder him until you grabbed my arm. Do you mind?
#16
Jeez, that guy is
mean
! He's such a homicidal prick that the only thing left to attack is his own shadow. To be fair, that shadow was gonna rat him out.
#4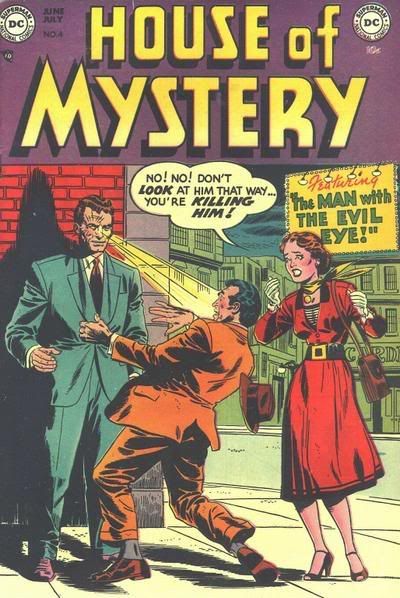 Don't look at him in the killing way! Look at him in the way that makes him dance!
#30
This is totally gonna backfire on this guy during his confirmation hearings:
Senator:
"We need to bring up this 'statue' case. It seems to suggest that you are completely, batshit insane."
Crazy Lawyer Guy:
"I'm not out of order!
You're
out of order! Blibbo! Wooooooo!"