Superman's Pal Jimmy Olsen was a wack-ass series which featured everyone's favorite cub reporter getting into some sort of wack-ass adventure every month. The writers had a lot of fun turning Jimmy into something weird or subjecting him to some sort of mind control that Superman would have to deal with. There's a great trade out which collects some of the best of Jimmy's metamorphoses. The cover looks like this: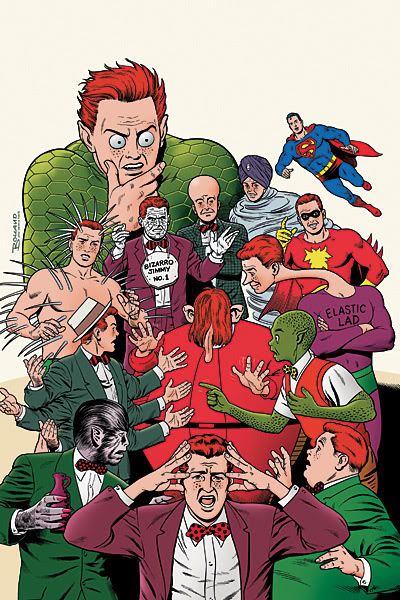 So, in honor of
The Amazing Transformations of Jimmy Olsen
I bring you the following weird-ass covers:
#60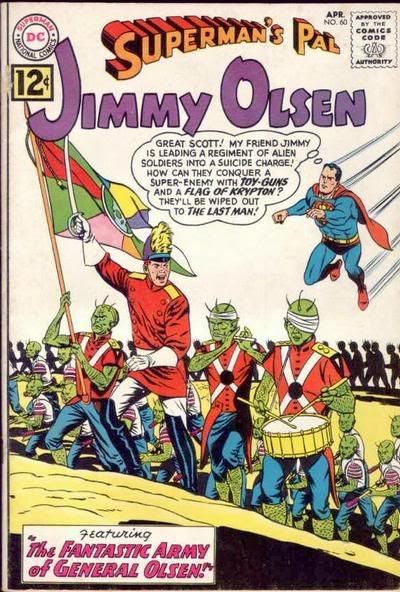 Man, that's a full word balloon! However, I think it's exactly what this cover needs. Aliens? Kryptonian Flag? Toy Guns? Sign me up! Those aliens even dressed up like
those dudes from that painting
. That's hardcore! If this turns out to be nothing more than some weird, alien cosplay thing Superman is gonna be pissed off.
#12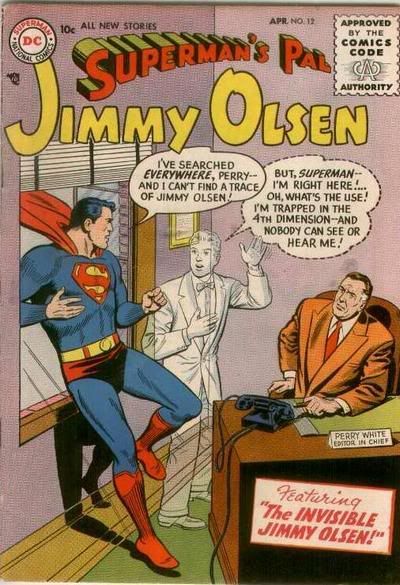 I think we all have days where we feel like we're trapped in the 4th dimension, Jimmy. Who wants a hug?
#47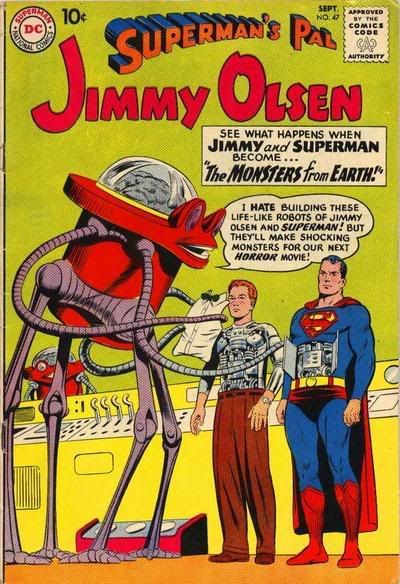 Because humans look scary! Get it? Because this dude's from another planet where they have totally different aesthetic standards. Also, he apparently works for the outer-space version of
WETA
.
#141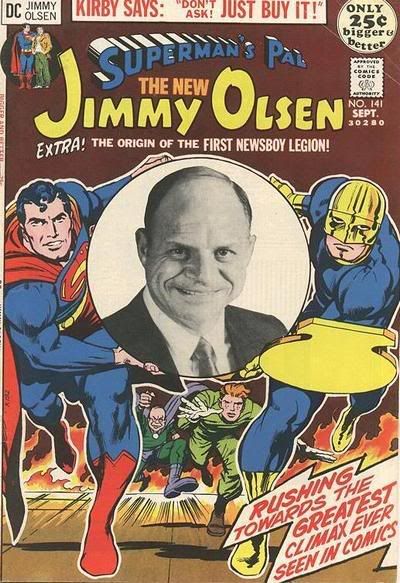 Yes, that's Don Rickles.

No, I didn't photoshop this.

No, you are not hallucinating.