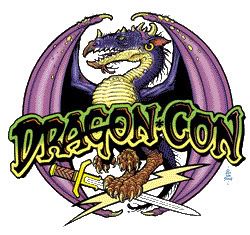 Anyone else going to
Dragon*Con
this year? I'd love to meet up with you. It's in Atlanta, GA from August 31 - September 3 (also known as Labor Day weekend, here in the States).
It's worth going to for the comics guests alone but there's also a great gaming track and more media guests than I can keep track of. It's huge, crowded and a lot of fun. It's like Mardi Gras for smart people!
So, if you're gonna be there, drop me a comment. Spread the word and maybe we can put some faces to the names.