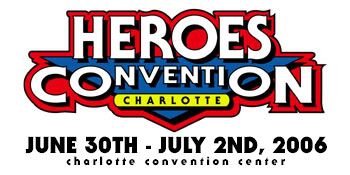 This editorial by Matt Fraction sums up the Starbucking practices of Wizard World.

A quote:


HeroesCon, an annual comics convention held in Charlotte, North Carolina for the last 24 years, has been threatened direly by WizardWorld who, having been made fully aware of the Heroes tradition and show dates, announced a new show to launch in Atlanta, Georgia, the same weekend. HeroesCon celebrates its 25th year in 2006. WizardWorld was appraised of that fact by HeroesCon founder Shelton Drum last year after their Philadelphia show.
I agree with Matt: This Sucks!
Fortunately a
bunch of comic pros
including Tony Harris, Greg Rucka, Mark Millar, Warren Ellis, Brian Stelfreeze, Cully Hamner Bryan Hitch, Scott Kurtz, and Art Adams also agree with him. They are going to Heroes Con instead of WW Atlanta. I'll be there, too.