I have such an enormous pile of comics to get through after FCBD added to my already considerable recent haul. I want to say a bunch of stuff about them so let's dig in:

Choose Your Weapon Sampler - Tokyopop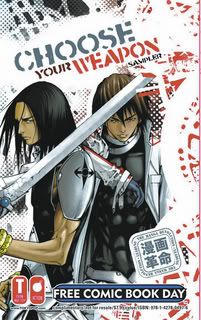 Tokyopop's offering was the highlight of last year's Free Comic Book Day. This year's sampler was great, too. I didn't like it as much as the 2006 version but only because that one was comprised of three complete issues. This one is a true sampler but each of the five chapters contains enough story for readers to make informed decisions. They did a great job of showing off some great art and storytelling.
Unseen Peanuts - Fantagraphics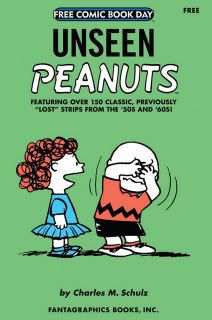 Fantagraphics gets the gold medal for FCBD this year. They really outdid themselves with a collection of
Peanuts
strips which have never been included in collections for various reasons. There are over 150 of them and they range from hilarious to bleak to weird. It's a cross-section inside a timecapsule wrapped in an enigma. With commentary!
Legion of Super-Heroes in the 31st Century - DC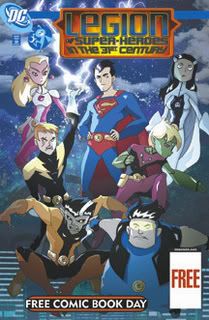 This one was a delight. I love the art and the story was fun. The Legion travels into the past to get a pre-cape Clark Kent to help them out. It's wicked awesome! I'm a sucker for the Legion and this comic is an excellent addition to my collection. Now I've gotta watch the TV show.
Owly: Helping Hands - Top Shelf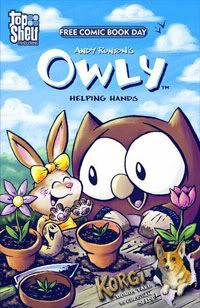 My wife
read this and said, "This is the Richie Rich and Casper for kids today". Damned if she isn't right. I think Owly and his ilk are going to get a bunch of kids interested in comics early. Also,
Korgi
is a lot of fun. It surprised me in the best way possible.