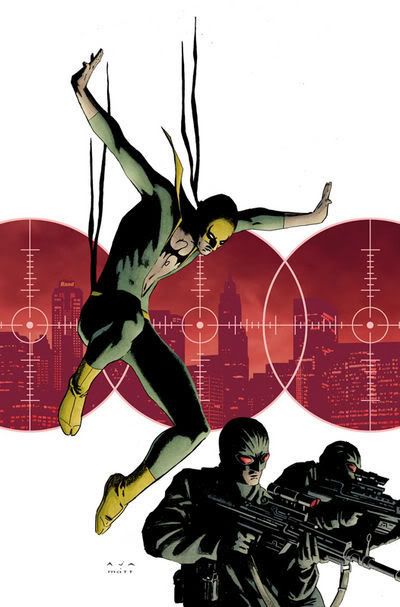 Wow!
Brubaker and Fraction are writing the hell out of this one. They have been expanding the legend of the Iron Fist and this issue blows that legend up like an A-bomb! Furious action combined with a cool backstory and fully-realized characters. Hell Yeah!
This
is what I read comics for.
Aja's art is spectacular, as well. Look at this:
The trade will be out in July. If you have ever enjoyed a kung-fu movie or a sword-and-sorcery novel check this out.