Astro City is Kurt Busiek's playground where he gets to tell all the stories he's ever wanted to. Sometimes it's a post-modern critique of comics tropes. Other times it's a beautifully-illustrated love letter to what makes comic books cool. Either way, it's always a great read. Alex Ross's covers are wonderful to look at. Here are some of the most awesome:

#3 (1996 series)

Sometimes it's the simple things that grab me. This prosaic image tells me what the issue is about while raising so many questions I want to see what's going on inside. Well played, cover. Well played.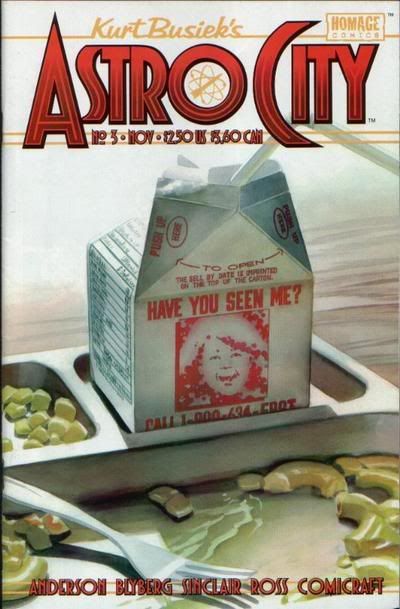 #10
Here's another one which raises all the proper questions. What's going on here? Why does that old dude have all that money. Is he Richie Rich as an old man? What's with that clock? How much does this issue cost?
The look of joy on the guy's face is one of the best things I've ever seen on a cover.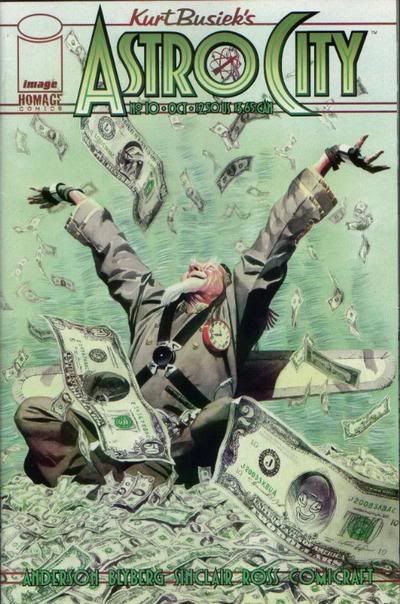 #3 (1995 series)
Holy Crap! Do. Not. Fuck. With. This. Dude.
Jack In The Box is my favorite
Astro City
character and he appears to be one of Busiek's favorites, too. The character design is outstanding. I mean, look at him!! Also, he's just a very cool hero. He's a toymaker who uses his inventions to kick serious ass. He's like
FAO Schwarzenegger
!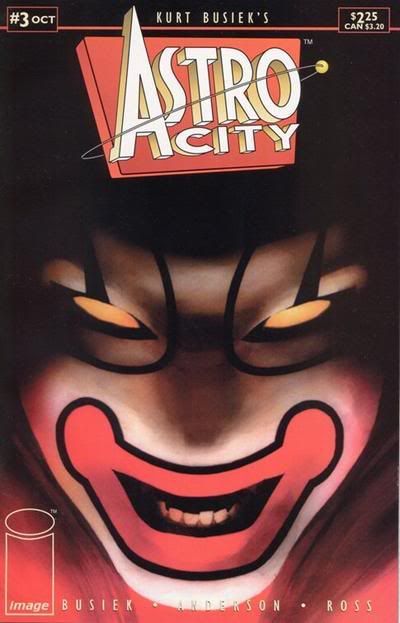 -=Special Bonus Cover! #11=-
If you like Jack In The Box this is the cover for you! Check out that little dude with the knives! Man!