Here's a relatively detail-free article about Stan Lee's deal with Disney.

There is so much wrong with this Wonder Woman sequence that I don't know where to begin. Thanks, What Were They Thinking?!

I'm not sure what to think about the proposed City of Heroes movie.

Finally, I need to address something that's been bothering me, lately. Some of my fellow comics bloggers have recently taken me to task for not including enough gorilla-fighting action in Noetic Concordance. Well, to them I say "I will not cave to your peer pressure! I can post anything I want!"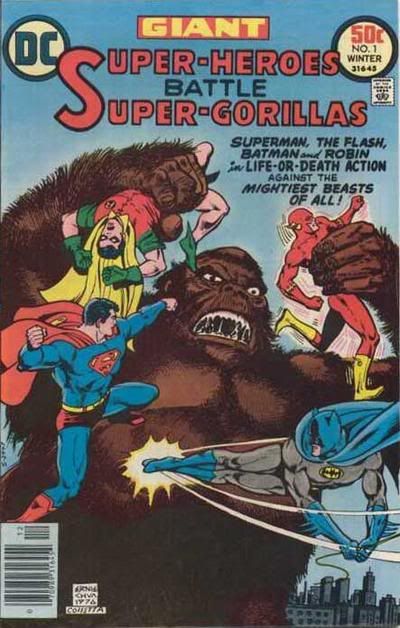 Have a nice day.