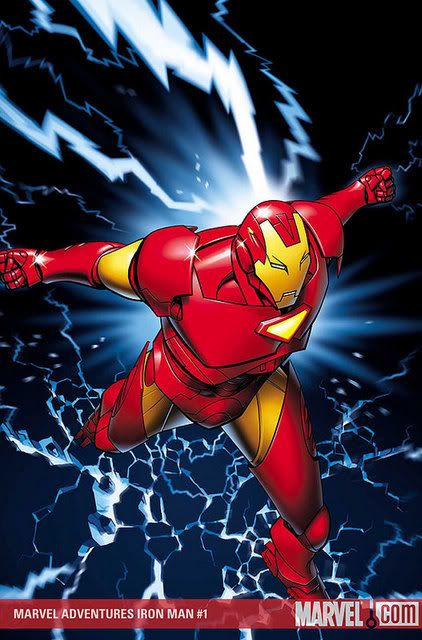 A while back
I mentioned that I long for the days when Iron Man was fun. Well, Marvel has answered my plea with this
Marvel Adventures
tale.
It's a re-worked origin story for shellhead which hits all the right notes for me. It even obliquely references my favorite Iron Man storyline of all time: Stark Wars. The story is simple and good and doesn't require deep analysis so I'm not going to go into detail. It's got technology, explosions, battles and A.I.M!
Writer
Fred Van Lente
gets what makes Tony Stark click and he strikes a balance between "fighty" and "thinky" to show that Stark is a genius who's not afraid to get his hands dirty when it comes to fighting bad guys. The art by
James Cordeiro
and
Scott Koblish
is outstanding. Iron Man's armor looks powerful and the "special effects" are brilliant. Also, the color by
Martegod Gracia
makes everything shiny and cool as it should be.
The only complaint I have about this story is that it was not immediately obvious that it was an origin tale but that did not keep me from thoroughly enjoying this book.
Summary: Yay! Iron Man!