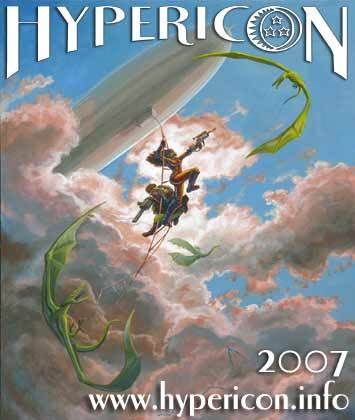 I'm the gaming director at
Hypericon
which means I'll be spending a lot of time this week on last-minute preparations for it. Because the con starts this coming Friday. No pressure. Yes, I'm all right. Thanks for asking.
If you are going to be at the con I'd love to meet you face-to-face. If you can make it to Nashville this weekend stop by and have fun with us.
Melissa Gay
(who did the art for the con at the top of this post) and
Todd Lyles
will both be showing in the art show.
So, the updates may slow down (or stop) until the weekend is over. Have fun and I'll see you on the other side of the weekend!