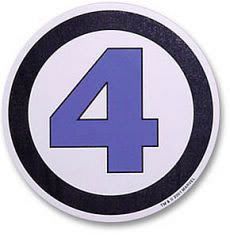 Yeah, like the
Onion AV Club
needs me to tell people about them. However, I couldn't resist linking to
10 Wonderfully Weird Moments From Fantastic Four Comics
.
More evidence that the Fantastic Four Sequel
might not suck
.
One of my favorite artists,
Patrick McEvoy
, just left me a comment with a couple of pieces of great news. His art will grace the covers of
Fall of Cthulhu
6 - 10. WooHoo!! He's also doing a new series from Archaia Studios called
Starkweather: Immortal
. Issue #1 will be out at the end of this month.